This is the childbirth checklist to use when you're just a few weeks away from giving birth to your baby, and likely worried about whether or not you're ready for the physical aspect of labour and if you've covered all your bases to make the experience as seamless as possible.
You can never be too prepared considering how unique each labour experience is for everyone. We've compiled Zoie's ultimate childbirth checklist for preparation!
Attend A Prenatal Class
Attending childbirth classes can help quell your anxiety because it will prepare you emotionally and physically for the big day. Most childbirth classes cover a variety of things such as relaxation techniques, breathing techniques, labour positions and how to care for yourself as well as your newborn. If you take your partner with you, this can also double up as the perfect bonding session. Zoie will have childbirth classes coming soon, so stay tuned.
Get Your Sweat On
You'd probably think this wouldn't be part of a childbirth checklist, but hear us out. Everyone hopes their labour will be as quick and painless as possible but the reality is that you can't guarantee anything. This is why it's important to continue exercising during your pregnancy if you're able to. Exercise will improve your strength and stamina which will be helpful when it's time to push your bundle of joy out.
Gather Your Team
Ensuring that your loved ones are involved in your childbirth will help relieve a lot of stress as well as responsibility. Hiring a doula is also a good alternative or addition to friends and family. You can find doulas on Zoie Health's platform.
Make A Birth Plan
Writing out an outline of how you want your childbirth to be handled by your partner, loved ones and medical staff can help you feel empowered. There are various things you can include such as how and where you want to deliver, how to manage pain, who you want in the delivery room and which medical interventions you want. 
Prepare A Hospital Bag
Imagine giving birth and then having to worry about a change of clothes. Doesn't sound fun, does it? So ensure that you pack all the essentials that you will need so that you can focus on recovery as well as the birth of your newborn. Your hospital bag could include baby blankets, a baby outfit, nappies, nail clippers, you and your partner's clothes, comfy pyjamas and shoes. 
Prep A Postpartum Recovery Kit
Once you give birth the last thing you need is to worry about where to buy pads or any other toiletries and essentials you may need right down to your favourite snack. Ensure you make a list of everything you may need and ensure that you have it with you when you're admitted into the hospital.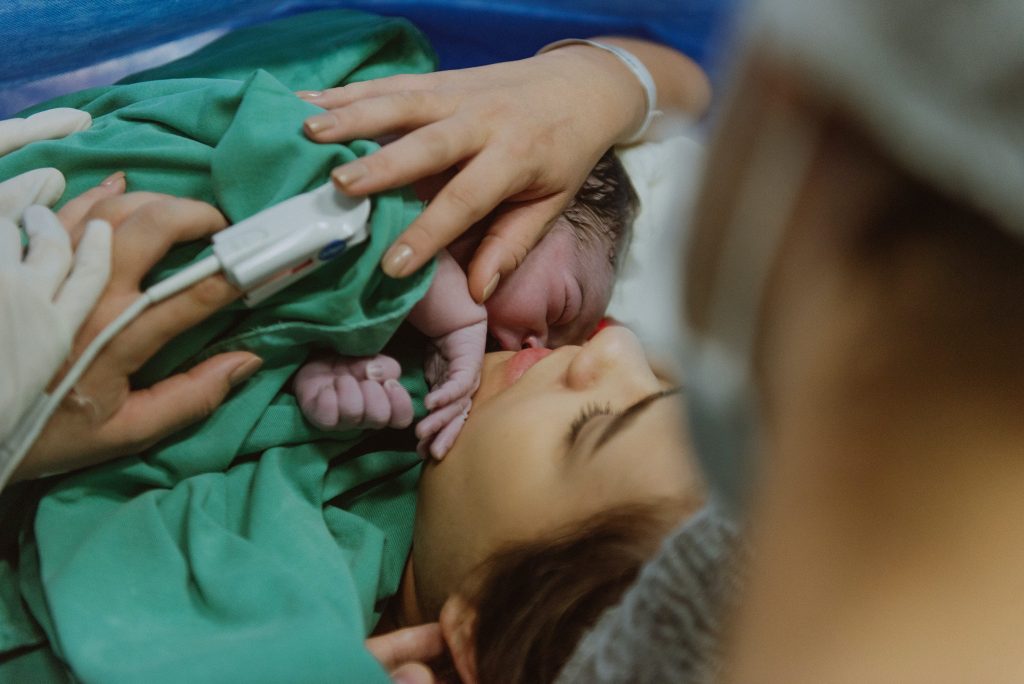 At the end of the day, this will be a significant milestone for you no matter how it goes. So we wish you an amazing childbirth journey! Feel free to recommend this childbirth checklist to other moms you know!